INSURANCE
Unlock unique insurance solutions
Not only does Wheelbase makes your daily operations easier, it also gives you seamless access to on-demand insurance services.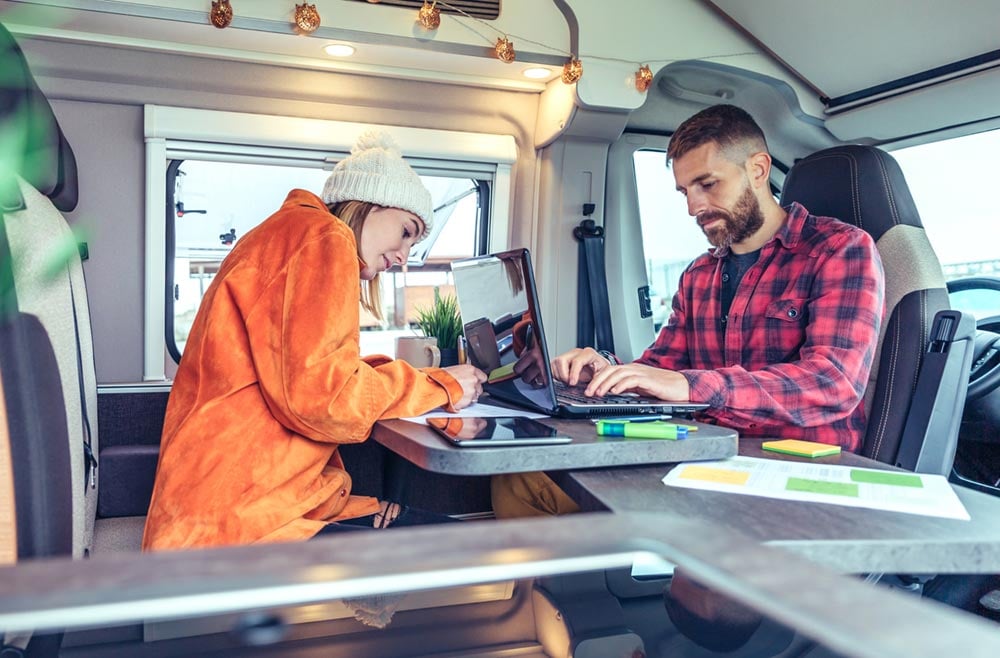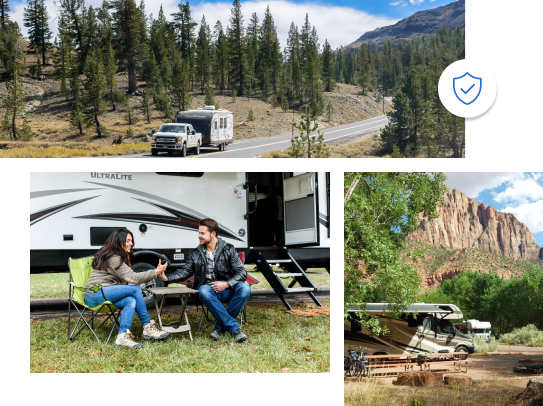 EPISODIC INSURANCE
Pay only for what you need
Wheelbase offers built-in episodic insurance during the rental period. We offer 3 Protection Package options with varying physical and liability coverage that your renters can choose from. Travelers can select the protection package that's right for their trip, at a per day rate, and paid in full by them.

This means your rental insurance overhead cost goes down to $0 and can instead become an additional revenue stream. Not only does it give you the coverage you deserve for your fleet and your renters, you can also turn insurance into a new revenue stream for your business as you decide how much you or your renters pay for it.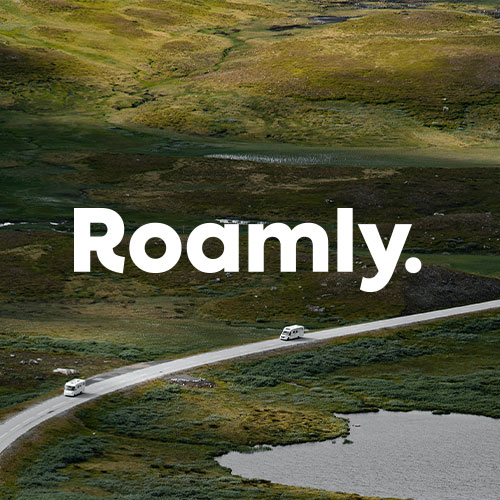 ROAMLY
The best commercial RV rental insurance
Introducing Roamly, an innovative insurance solution designed to protect your rental business and save you money. With Roamly's tailored RV insurance, fleet owners are thrilled to enjoy incredible savings of up to 40% when they switch to our commercial policy.
At Roamly, we understand what matters most to you – the time when your RVs are not being rented. While you and your renters are covered by Wheelbase Pro's insurance during the rental period, we offer you lower rates that fit your specific rental business needs.
Say goodbye to unnecessary expenses and welcome the peace of mind that comes with comprehensive coverage from Roamly and Wheelbase Pro. Our partnership ensures you get the necessary protection without paying for excessive insurance. Don't miss out on this smart choice for your rental business. Discover Roamly today!
OTHER SERVICES
Find out more about other services we offer
Roadside assistance

Trip insurance

Interior damage protection

e-signature
We partner with Coach-Net to offer your the best possible RSA offer
Coach-Net's RV Vacation Care Package ensures you with peace-of-mind protection. Coverage includes unlimited:
Towing
Flat Tire Assistance
Battery Boost
Mobile Mechanic
As part of the program, you'll be able to make calls into a 24/7 RV Technical Support Hotline to answer questions like "I'm only getting cold water in my shower, how do I fix it?"
Find out more here.
Offer more protection to your renters
Even the best-planned trips can be impacted by an unexpected event or unplanned interruption, illness, adverse weather or more.
Trip insurance allows your renter to recoup the investment they made in their trip. Not only do you offer great service to your renter, you'll even receive an incentive when your renters adds Trip Insurance to their reservation.
Get your rigs secured for rental
This plan provides coverage should an insured renter cause accidental damage to your RV interior while it's parked during their trip (walls and furniture, stained bedding or linens, lost keys and re-keying costs…).
So you get your asset protected, prevent an unhappy customer who would normally lose all/part of their security deposit, and also an incentive each time your renters buy it.
It's time to get rid of your old printer
Electronic Signatures applies a renter's signature to the electronic reservation receipt and any attached documents so you can save precious time during key exchange getting rid of some of the usual paperwork.