YPOCAMP
Why is an RV rental division becoming popular for dealers?
We met Marc Julienne, Marketing Manager of the Ypocamp network, who talks about their strategic choice to launch a rental division.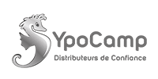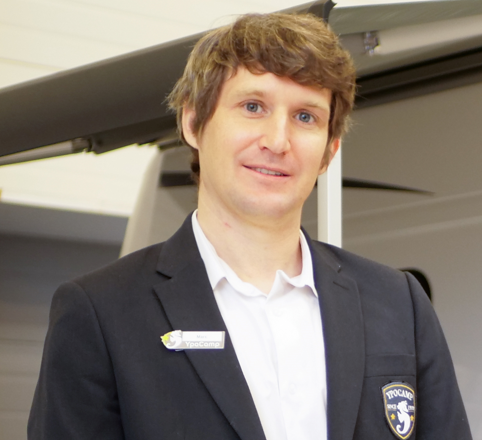 About YpoCamp
Ypocamp is a network of 28 dealerships specialized in RV distribution.
Ypocamp uses Wheelbase to:
Centralize RV rentals bookings
Automate reservation process
Offer a consistent customer experience
What were the challenges of launching a rental business?
Ypocamp is a network of 28 dealerships, so one of our main challenges was to keep the same level of communication and consistency. It was important to move in the same direction and offer a consistent service using a centralized booking system.

Secondly, we had to rethink the organization of our teams in order to integrate a rental division without disrupting our other activities. Thanks to the efficient and automated rental process, we were able to diversify the activities of certain employees, such as Laura, who manages both sales and rentals.

Finally, it was essential to find a suitable tool to maintain the quality of service that we have been developing for over 20 years in our network. With Wheelbase, which has been designed specifically for leisure vehicle rental professionals, we have found it to be the most efficient solution, while keeping the customer at the heart of our business strategy.
Despite these challenges, what convinced you to invest in rental?
The most important thing for Ypocamp was to adapt to a changing demand, both in terms of the expectations of our loyal customers and the emergence of a younger, new customer base in our market. The demand for rentals has been growing steadily for several years, so obviously we were thinking about it more and more, and knew that we had a place in this market.

However, structuring a rental offer was still new for Ypocamp, so it was essential to surround ourselves with the right partners. We wanted to launch a solid project to gradually roll out the rental offer to other dealerships in the network. An excel file or a calendar pinned to the wall was obviously not an option. It was at this point that David from Wheelbase contacted us and gave us the answers to our questions, which led us to take the plunge. With Wheelbase in place, we were able to plan and launch the project with confidence. The tool allows us to easily manage our bookings, our requests for quotes and our fleet. It was reassuring to rely on a tool capable of saving us time, especially in high season.
"With the right organization and the right tools, rental is an activity that fits perfectly into our core business and allows us to stay in touch with the evolution of our market.
What were the different stages in launching the business?
Two of our agencies had already been offering an in dependant rental service for several years. We relied on their experience and their way of managing rentals, in addition to the traditional activities of a dealership, to be able to extend the concept to the entire network.

Then came the selection and implementation of a management tool. Everything went smoothly thanks to the support of the Wheelbase team throughout the process, from the technical deployment of the tool to the training of our employees to make them autonomous in the use of Wheelbase.

Finally, in early 2020, we launched a brand new website dedicated to our leisure vehicle rental business: Yzycamp. Thanks to the online booking module provided by Wheelbase, the new site was set up quickly, avoiding time-consuming and expensive web development. Our technical teams were able to work hand in hand with Wheelbase.
How Wheelbase makes life easier for
Laura, rental manager.
What I appreciate most is the ease of use of the tool. It's very easy to manage your fleet, and to add or modify vehicle listings. Any adjustments I make are effective immediately and our customers always have access to the right information.

Another important point is the follow-up of reservations. The solution allows us to have a very quick overview of quote requests, upcoming rentals and returns. The calendar is very intuitive and reduces errors compared to a manual process.

Finally, the support team is very responsive and usually responds within 15 minutes. Gabriel, the support manager, always finds the answer to my questions. When you manage such an activity, the human aspect is a real added value.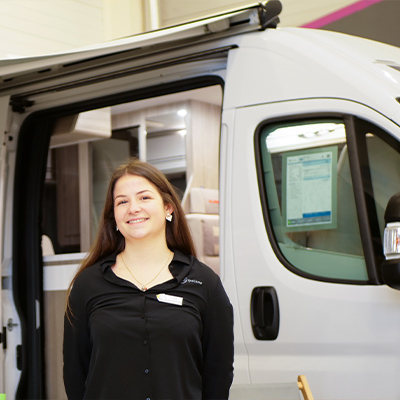 What are the benefits of a rental service when you are a dealer?
First of all, this activity allows us to reach a new clientele who would not have contacted us to buy a vehicle but who, through rental, have discovered our world. The "try before you buy" aspect is very appealing to customers, some of whom will even rent from us for several years before deciding to buy.

Renting has also allowed us to reinvent ourselves: our dedicated Yzycamp rental brand has been an opportunity to diversify our communication and to create different content for our customers.

Renting is also a way of building customer loyalty and improving our image, particularly through the various reviews on Google. Indeed, over a season, we will receive several dozen positive reviews after the rentals. On the other hand, people tend to leave reviews less often after a sale. It's a way to promote our group on the internet.
Want to know more about how Wheelbase can help you scale your rental division?