MOJO CAMPERS
A story about time management
We met Ina Pijnacker, CEO of Mojo Campers, who tells us how she leverages Wheelbase to focus on her core business.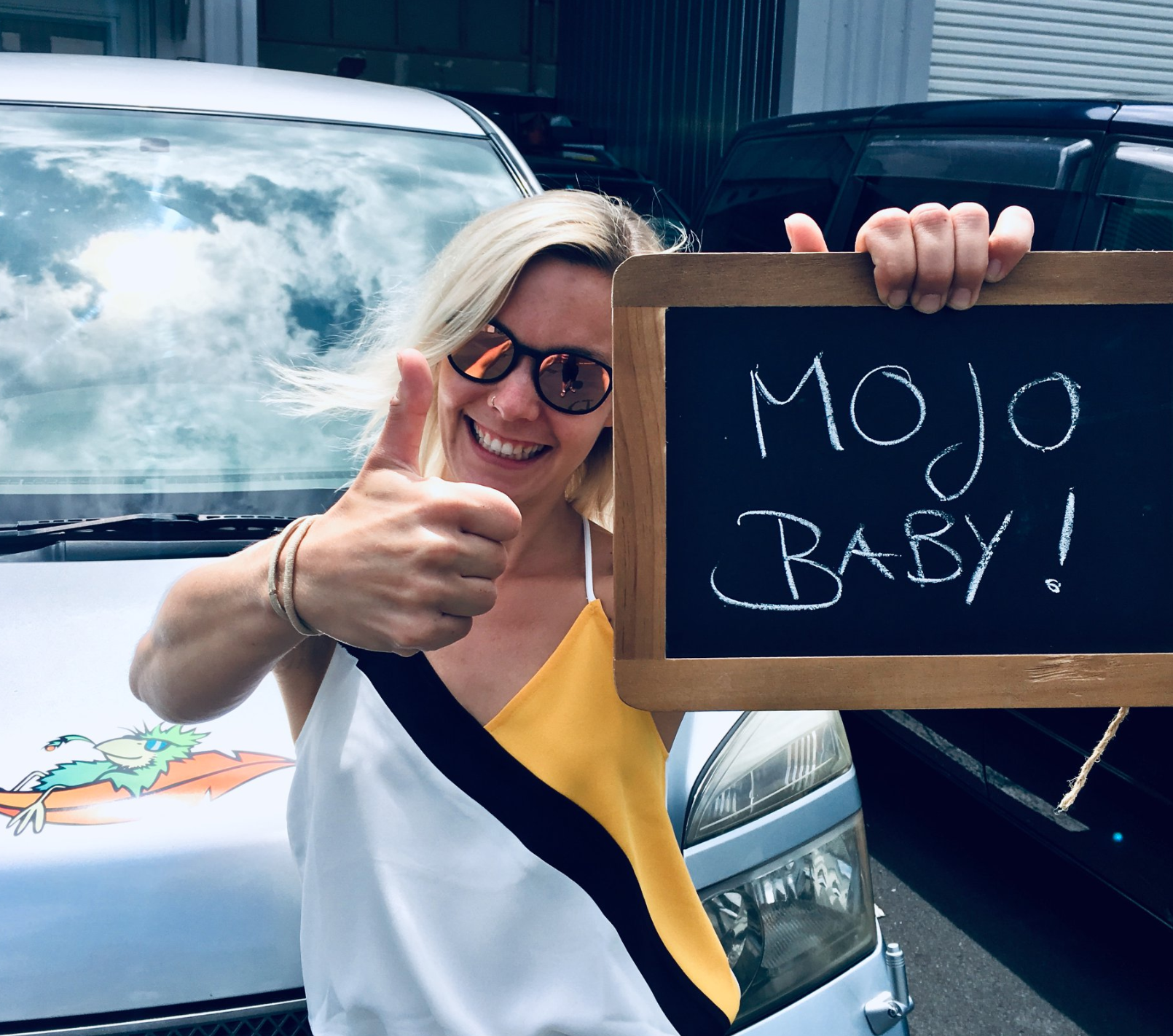 About Mojo Campers
Mojo Campers is the success story of Ina, a young entrepreneur passionate about travel who launched an outfitting and rental business in New Zealand.
By using Wheelbase, Ina was able to save all this precious time entrepreneurs alway lack to focus on the "why"behind her business: focus on her customers.
Tell us a little about yourself.
I am Ina, originally from Austria. I lived in Germany for a number of years before moving to New Zealand. I visited New Zealand for the first time in 2015 and felt in love with the amazing landscapes, the friendly kiwis, the crazy weather and the outdoor possibilities. Variety is what makes New Zealand so special to me, I have travelled through South America, Africa and Asia, but I had never experienced a country so diverse and so beautiful before.
Why did you get into RV rentals?
When I first came to New Zealand to visit, I looked into the different options for hiring a campervan. On a tight budget, I was looking for a nice little home on wheels, which wouldn't break the bank. Well equipped, functional and cosy Sleepervans were hard to find.
That was when the idea of starting my own business was born. Together with a German Engineer, I started building the first Van in 2018. The concept has been refined and developed further over the past years.
What were the main challenges at the beginning?
Starting a campervan rental business completely by myself was challenging and very time-consuming.
I had to be very self disciplined and made a lot of sacrifices over the past years to be able to make this business work.
You went from having a fleet of 3 to 25 vehicles very quickly. What was a key to your success?
The key to success for me was definitely a mixture of determination and a solid purpose: the "why". For me it was very important to verbalise and visualise why I started this business in the first place. I want to be a part of my customers' adventures, I want to help them to make amazing and memorable road trip experiences and enjoy every single day of their trip in this unbelievably beautiful country. Using Wheelbase was a game changer, since it enabled me to spend more time on the why, allowing me to improve the customer experience and optimising my own time management to be able to deliver an even better product and outstanding customer service.
If you think your business from the customer's point of view and use their experience as a measurement for success, there is no way around tools like Wheelbase.
"Using Wheelbase was a game changer, since it enabled me to spend more time on the why, allowing me to improve the customer experience and optimizing my own time"
Want to find out more about how Wheelbase can help your business to grow?