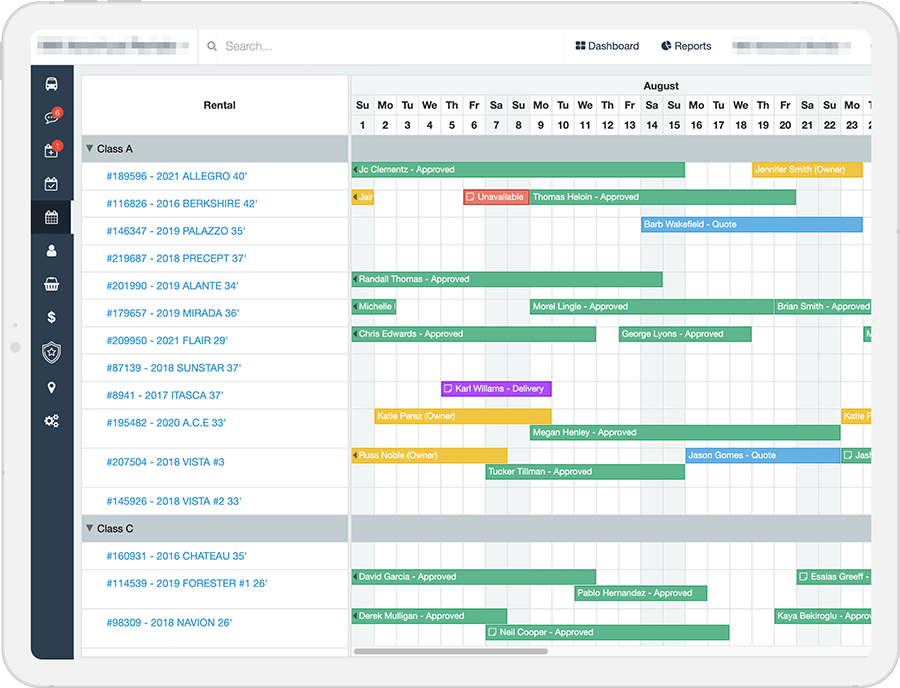 Smart calendar
There's no value for you to build and send quotes manually, and we got that. Wheelbase smart calendar allows you to generate and share quotes with your customer in just a few clicks. You will also be able to optimize your utilization by simply drag and dropping your reservations around, and of course your availability will always be in sync for your direct channels and for Outdoorsy.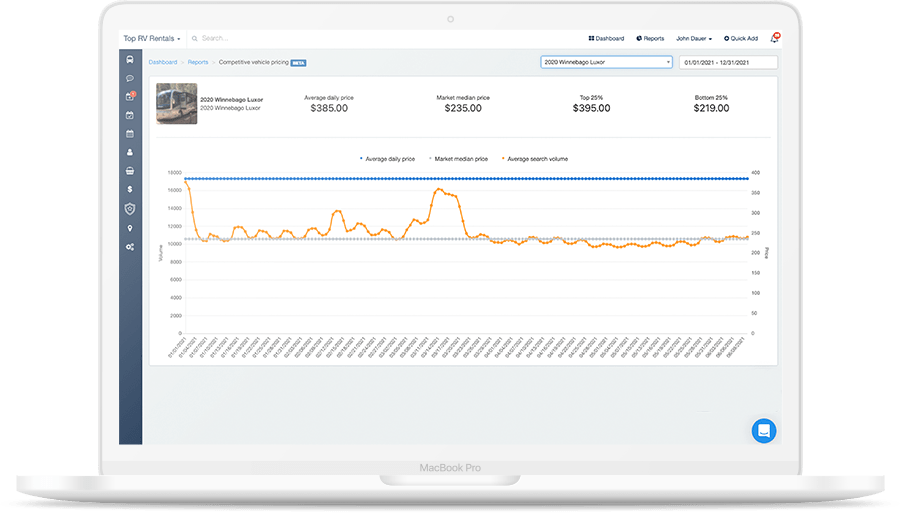 Dynamic pricing engine
We all know the law of offer and demand right? With Wheelbase, you can take your pricing strategy to the next level by creating dynamic pricing rules to define your seasonal fares, offer discount for long duration reservations, or even bump up your price automatically if demand comes quicker than you expected. No need to to leave money on the table anymore.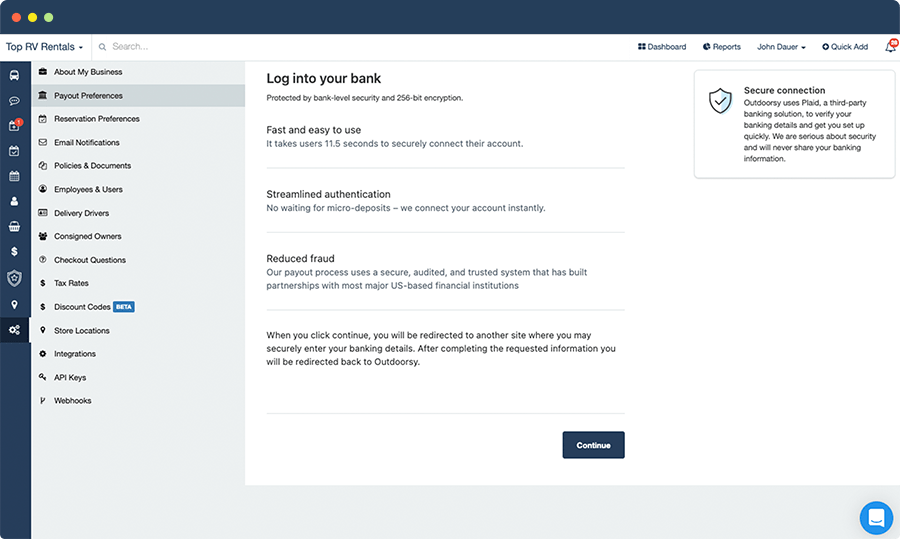 Built in payment processing
Payment can easily become a headache. We decided to partner with Stripe, one of the most reknown and secured solution provider for payment processing. When using Wheelbase, you simply have to set up the bank account where you want to get paid and we handle everything else. Nice and easy.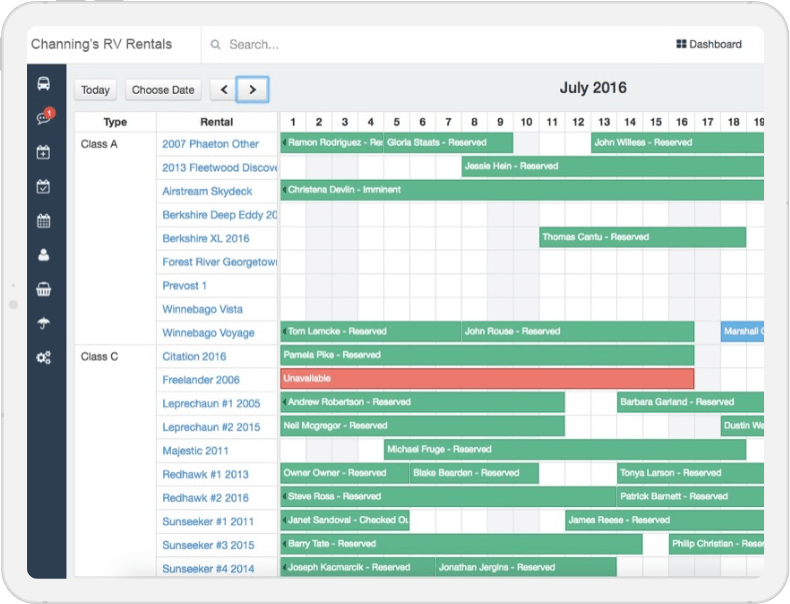 Automation
Wouldn't it be nice to get rid of all those repetitive actions with no real added value for your business? Chasing renters for the remainder payment, taking the security deposit on day of departure, sending those same emails again and again... Well it's your lucky day cause Wheelbase can remove those small things from your plate so you can focus on what makes a real difference for your customers and your business.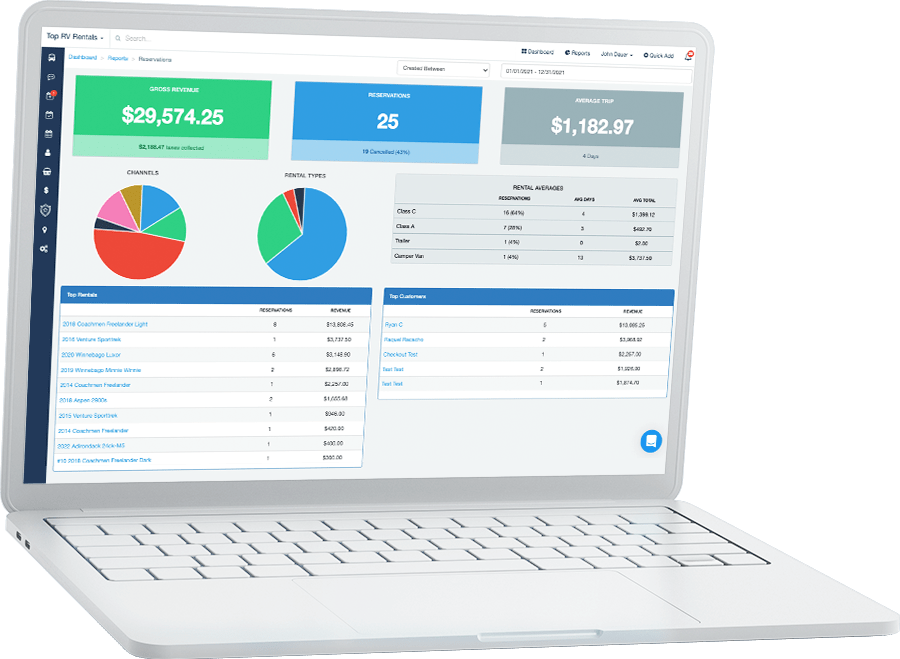 Built-in reporting
Whether you like numbers or not, you must understand what's going on in order to adjust your strategy. With a wide range of built-in reports as well as detailed views you can export, Wheelbase gives you instant access to valuable key metrics to steer your business and make data-driven decisions.